Gentle Teaching - The Approach
Gentle Teaching does not focus on compliance or obedience but focuses on teaching individuals to feel safe with others. In order for this to happen our staff assess the four tools they use i.e.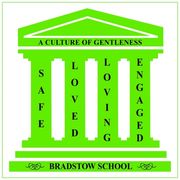 our hands
our eyes
our words
our peaceful and kind presence
These tools facilitate an understanding of safety with those children & young people we support. We use our tools to convey that we can be trusted in good times and in times of distress. We learn best when we feel safe. If the individuals we work with do not feel safe and loved, the learning environment is non-existent. Shared activities and moments are used to teach and build relationships of reciprocity and fairness.
Four Elements of Successful Teaching/Nurturing
Gentle Teaching espouses: "we change for those we care about and trust". It provides a framework for learning and growth by having clear goals, creating a plan and setting up an organised environment without losing the relationship focus. Within this context challenging moments are better anticipated, prevented and refocused.
Consistently integrating the following elements can experientially establish trust:
Environmental arrangement – safety, minimise distraction, learning style
Flow of Activity to include a fair balance of choices and have to activities – balance of routine and change, high demand with low demand activities
Adequate information/Communication to include goals, closures and time keeping (visual, verbal, gestural, physical)
Sustaining the relationship in personalised ways (value & encouragement)
identifying and responding to early indicators of feeling unsafe: notice, listen deeply and adjusting our support strategies
Organising the four elements begins with the reflective practice of asking: "What is this person communicating and how do they interpret information?"
This creates a dialogue where the individual feels listened to and is more willing to communicate in ways that are less "hurtful, disruptive, controlling and obsessive".
Gentle Teaching - The Principles
What is Gentle Teaching?
Creating a Culture of Gentleness requires everyone at Bradstow to be a learner. We must be willing to change ourselves in order that others can grow and change. Our role as caregivers at Bradstow is to listen deeply and provide the "just right" support to assist the development of caring relationships and meaningful lives. Learning to plan, prepare and prevent so that we become deep listeners.
Gentle Teaching is a unique relational approach centered on building safe, loving and engaged relationships.
Gentle Teaching creates pathways to develop these safe and caring relationships through providing leadership, invitation and example rather than trying to impose control. Shared activities and moments are used to teach and build relationships of reciprocity and fairness. Developing the capacity to offer warmth and understanding in challenging moments is foundational for establishing an authentic relationship of trust. Video review and reflective practice helps us identify the places we need to change and be transformed.
Gentle Teaching uses the relationship between the young person and the caregiver as the foundation for teaching. This relationship requires a feeling of companionship. But some individuals with cognitive impairments or challenging behaviours do not develop effective strategies to experience a feeling of companionship. As a result, they may not feel safe. By trying to teach and provide a feeling of safety, we improve their quality of life.
Pillars of Gentle Teaching:
Create moments to feel safe
Create moments to feel loved
Create moments to feel loving
Create moments to feel engaged
These four goals contribute to building a sense of companionship and community for the person.
For further info on Gentle Teaching click here: Gentle Teaching European Website.
Gentle Teaching - The Outcomes
Carers of children with autism and learning disabilities learn quickly that their child or young person needs help to overcome heightened sensitivities of anxiety and frustration, communication problems, sleep difficulties and delayed development associated with the condition to take part in the ordinary events of life.
Creating a safe and loving environment for the children or young people disabilities requires carers to become more intentional and organised with daily routines and with their support. Life may seem unpredictable to the child or young person with even the smallest changes, switching to a new activity or the differing approach or expectation of those supporting them.
Gentle Teaching provides a basis for building healthy interpersonal relationships in both its values and methods. When there are personal connections, people often grow in exciting and unexpected ways.
Staff and Governors at Bradstow School have entered into a commitment to creating a "Culture of Gentleness" and inclusion with each other, with the school and within the broader community.
They have invested in a process of continual change and growth through self-reflection using videos and creating a no blame culture, allowing for mistakes with openness and a sense of humour.
The outcomes of Gentle Teaching are based upon measuring observable facts of increased participation in life using video reflection, the development of healthy human relationships which lead to increased life opportunities and a general improvement in health and well being. The focus is based upon creating a learning cycle for support staff through which they learn to adapt their support, have an awareness of their own strengths and areas of practice development.