Therapies
What is Occupational Therapy?
Occupational therapy provides practical support to enable people to facilitate recovery and overcome any barriers that prevent them from doing the activities (occupations) that matter to them. This helps to increase people's independence and satisfaction in all aspects of life. This could be essential day-to-day tasks such as self-care, work or leisure.

What we offer here at Bradstow:
Bradstow School employs an Occupational who works 52 weeks of the year working with the young individuals both in the homes at Bradstow and within the classroom.
Assessment:
Assessments are conducted by observation and direct intervention of the child/young adult's sensory needs, independence skills (including seating and access needs) and functional needs within the school curriculum such as handwriting and scissor skills.
Interventions: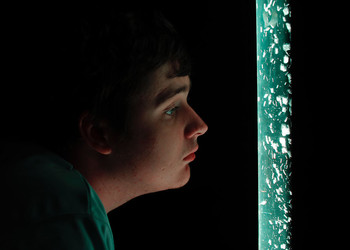 Occupational therapy at Bradstow aims to focusses on three main areas:
Self-help Skills - assessing and advising on areas such as eating, dressing, toileting. Making recommendations of types of equipment/aids where needed.
Movement Skills – looking at function and improving mobility (including referral to NHS physiotherapist as needed).Encouraging the use of the great outdoor space at Bradstow School. The school also benefit from taking children to the local beach. Example of what an occupational therapists may do to help a young person to focus on any particular needs of development such as
a) Gross motor skills- incorporate activities which will require strong core muscles and the ability to produce a fluid movements such as in throwing, catching or kicking a ball and using outdoor play equipment. Gross motor skills need to be developed in order for a child to be able to produce finely controlled movements needed in such activities as climbing stairs.
b) Fine Motor Skills - are the skills used when you move your hand to do an activity. Focus is the development of hand and eye coordination, muscle strength and bilateral coordination- which all help to facilitate activities such as using cutlery, holding a toothbrush, scissor skills, and handwriting.
Sensory Needs –This is assessed and activities are selected to use during therapy sessions or throughout the day as part of a sensory diet to meet a young person's needs. Other interventions involve the use of Sensory Circuits, Sensory Diets and the use of specific sensory equipment such as "move and sit" cushions and fiddle toys.
At Bradstow School there are a number of children with sensory processing difficulties. There is a Sensory Integration Team and the following sensory input is offered:
A block of individual sensory sessions.
Individual Sensory Diets
Advice sensory sessions/activities as part of a classroom programme.
Advice on a sensory environment for both home (at parent's request) and school
The Learning Resource Centre
Bradstow's Speech and Language Therapy provides a total communication approach and is provided holistically in liaison with all staff to ensure that the provision specific to each young person is consistently delivered throughout the waking curriculum. The communication team also provide support and resources for parents or other services linked to the young person to develop further consistency between all contexts that the young person experiences. Every child or young person at Bradstow is overseen by the Speech and Language Therapists in relation to assessments and interventions.
The aim of functional communication at Bradstow School is to teach young people to communicate in socially appropriate ways and use a range of communicative aids designed to meet each individual need. We focus on reducing challenging behaviour through increasing communication skills and developing relationship building and positive engagements with staff and peers.
The communication facilitators support the development of bespoke communicative resources for each young person as well as working directly with young people and staff to support the use of aids and communication throughout the waking day.