Gaynor Fright Nominated HLTA Of The Year (London & SE)
11th Oct 2019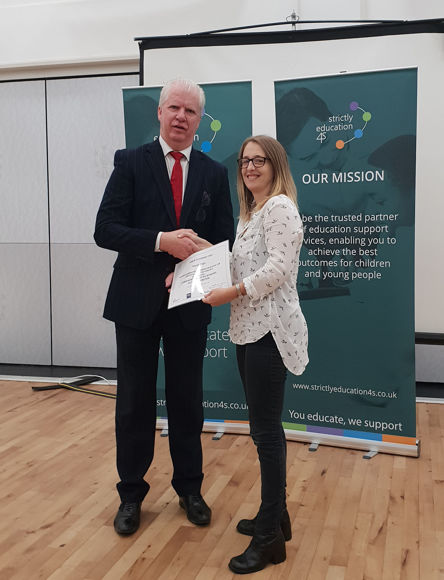 Gaynor Fright was nominated this year for HLTA of the year for London and the South East. She was shortlisted as one of the finalists and visited a ceremony in Dorking alongside other finalists across the region.
All finalist nominations were judged by a panel of HLTA senior assessors and the two winners were announced on the day. Unfortunately Gaynor was not a winner on this occasion, but we wanted to take this opportunity to explain why she is our winner at Bradstow.
Gaynor has been working at Bradstow now since 2001. She is a member of staff who seeks to find out about the young people she works with and really goes the extra mile to build fantastic relationships with them and which are longstanding. Gaynor over the years has touched many colleagues and young people's lives and is an exceptional practitioner. Gaynor most recently went above and beyond to support a young person leaving the school into their next placement. Her feedback and support for both the new service and the young person's family was phenomenal and we know it is this value base that Gaynor possesses that makes her stand out and deserve such an award.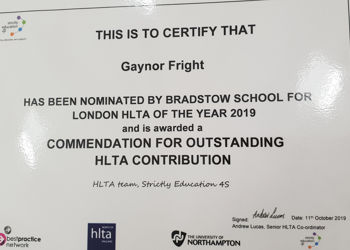 She has a real heart for working with our children and young people and despite any challenge will always seek to see the opportunities within a young person to support them effectively, building better lives for all.
We wanted to take this opportunity to thank Gaynor again for all of her hard work over the years.
Well done Gaynor!