Tag Rugby : June 2019
3rd Jul 2019
Bradstow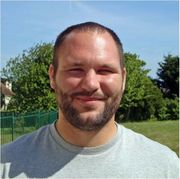 have been lucky enough to have had tag rugby coaching this term. Darren Reeve from Kent RFU/wooden spoon has been coming in to help our young people play and learn about tag rugby.
This is the 3rd year we have been lucky enough to have participated in this sport and we are fortunate to be attending a rugby tournament on the 2nd of July at Canterbury RFC.
Below are some pictures of our staff and young people having fun and participating in this wonderful sport.