Poppy Proms In The Park : 10-11 Nov 2018
10th Nov 2018
Over Remembrance weekend, 10th and 11th November 2018, Bradstow School hosted an inclusive, interactive commemoration of World War 1 at the Memorial Recreation Ground 1914-1918 in Broadstairs.
The aim of the event was to enable young people of all abilities and the members of our local community to learn and reflect together in an interactive and experiential manner. Headteacher, Sarah Dunn said "It was a privilege to be part of such a truly inclusive and poignant event in the very heart of our local community. Thank you to all those who participated and supported this inspirational commemoration. We all have so much to be thankful for."
Events started on Saturday 10th November, with a living history exhibit of life during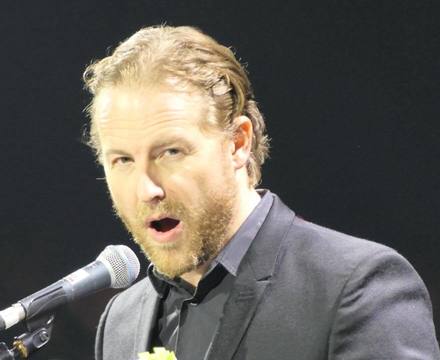 1914-1918, which gave a glimpse into the home front and beyond with specific detail of events in Broadstairs and St Peters. A life-size warhorse sculpture, created during inclusive art workshops run by Helen Whitehead at Bradstow and other local schools, was on display. The Great War Trench Experience evoked the sights and sounds of life on the Western Front, the Trust for Thanet Archelogy's time tunnel gave insight into the times and the 6th Ramsgate Sea Scout Group were on hand to teach some essential field craft such as rope making. Refreshments were available from Bessie Caravan, The Red Bean Machine, Larder Catering and Rent-a-Bar – who were serving Gadd's Warhorse beer, brewed especially for Poppy Proms in the Park.
On Saturday evening special guest Sam West told local stories with local narrators; Sarah and Harry Dunn, Paul Gorham, Mike Kemlo, Harry Day, Ros Binks, Robert Hiller and Kerry Millett. Bradstow School choir and dancers were the first to take the stage followed by Inspirations Inclusive Theatre, Thanet Gospel Choir, Thanet Big Sing Community Choir, Kent Show Choir, Gaddzukes, Sea Shanty Singers, Mezza Soprano Rosie Evans, Stage Door Dancers and an orchestra conducted by Edward Greenhalgh joined on Sunday by 3 musicians for Music for Autism. Performers used acting, dance, song and music to bring the Poppy Proms in the Park to life within a large big top tent.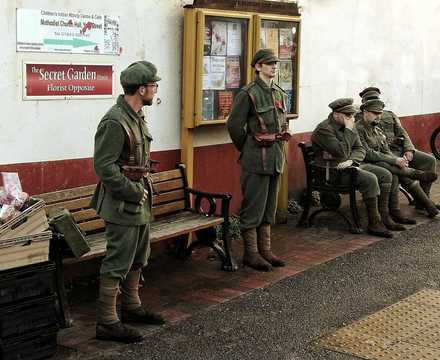 Whilst events continued at the Memorial Ground and Bradstow School's #InnocentsStill commemoration took place, with volunteers, dressing as named soldiers from Broadstairs and St Peters who were lost during the Great War, walking around Broadstairs as a living memorial. The Innocents handed cards to the public with details of the soldier they were remembering, their age and date of death and their regiment and rank.
The whole event was free to the public and very well attended, with many members of the community braving the wind and rain to be there. Local resiodent, Maggie Evans, told Bradstow School how she felt about the performances "I was entertained, stirred, and moved, in equal measure. Surely the words from Jerusalem about building a better world were brought to life today in the inclusivity of the performance."