Christmas Show : 11 Dec 2021
11th Dec 2021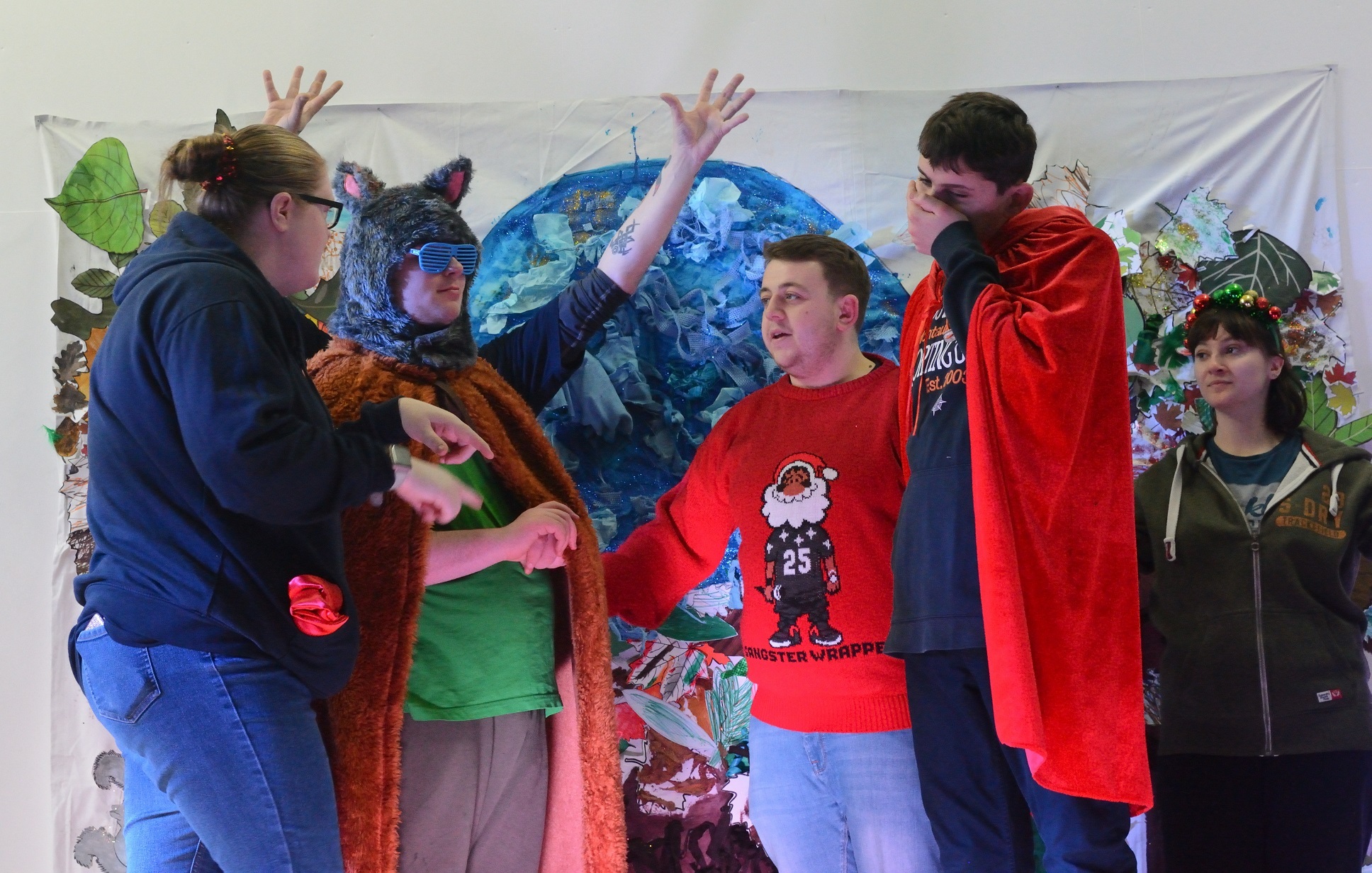 What a pleasure it has been to work with our talented and amazing young people on my first Christmas show at Bradstow School. It was an ambitious choice and required a lot of work from each individual on and off stage. Viking class produced an awesome back drop and Louisa Bay designed the Beanstalk that grew and, eventually, fell down. I assumed everyone thought I was crazy when I said I want a beanstalk to grow on stage and a backdrop of a blue moon with the canopy of a forest. Everyone rose to the challenge and in true Bradstow style, exceeded expectations.
During the performance I felt, as I'm sure everyone watching did, a huge amount of pride as each class performed their scene. Each young person did extremely well at every stage of the show adding in humour and a willingness to succeed. Some stand out moments were Starfish and the wolf, Kingsgate Bay's bird hats, Turtle Class's Cinderella smiling as she danced on stage and My Baker's apprentice helping to narrate the show.
Dolphin Class' Christmas play was a definite highlight for me. Hearing the writer address the audience to introduce his play and then watch his writing come to life, with a member of the class starting a chorus of jingle Bells made my day. When the school choir took to the stage my heart melted to end such a wonderful couple of hours spent with young people who are so often marginalised and given little chance to be good enough show that they are, in fact, good enough. I left school that day feeling truly fulfilled thanks to these amazing young people and staff that I work with.
Thank you to everyone who was there…see you next year.
Chris Fairall
Drama coordinator