ASDAN

The Award Scheme Development and Accreditation Network (ASDAN) is an internationally recognised awarding body. It offers a wide range of curriculum programmes for all abilities, mainly in the 12-25 age groups. Bradstow is registered as an ASDAN centre and is currently running the ASDAN transition Challenge, Towards Independence, Workright and Bronze/Silver Awards.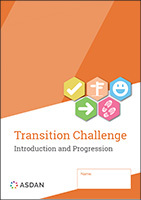 Transition Challenge – Key Stage 4
Transition Challenge offers a learner-centred, activity-based curriculum that can be undertaken with as much support as necessary. It has been developed for learners aged 14–16 with SEND, although it can be used with older age groups if appropriate.
Towards Independence – 14+
Towards Independence offers formal recognition for small steps of achievement towards a larger goal. There are more than 70 modules, which can be used separately and accumulated to build a record of personal achievement.
Modules
Communication & Numeracy Creative Studies
Independent living Leisure, recreation & sport
Personal development PSHE & citizenship
Work-related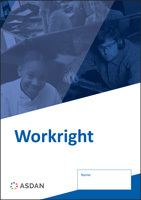 Workright
Workright provides a framework to develop a range of basic transferable employability skills. It can be used in a variety of settings, including schools, FE, training providers and day care services.
Modules
Health & safety at work Responsibilities in the work place
Working with others
You at work
New Horizons
New Horizons is an activity-based curriculum resource which supports the delivery of PSHE, Citizenship and Careers Education. The activities also offer an opportunity to develop communication and numeracy skills in a life skills setting.
Modules
Personal Social
Health Citizenship Relationships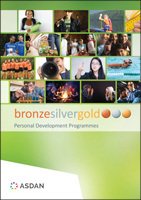 Bronze & Silver Awards
ASDAN's established Personal Development Programmes (Bronze and Silver) offer imaginative ways of developing, recording and certificating a wide range of young people's personal qualities, abilities and achievements, as well as introducing them to new activities and challenges. All the programmes link to nationally recognised qualifications.
Modules
Combined studies Beliefs & Values Expressive arts
The wider world Science & Technology World of work
Health & survival Number handling The environment
Home management Sport & leisure The community
Communication
We offer a variety of ASDAN programmes to suit the needs and abilities of individual young people. These have been planned and adapted into our curriculum to compliment and extend what we offer to maximise the experiences and increase the success. We aim to support our young people to work on our broad and balanced curriculum the evidence for which can be used towards completing the ASDAN modules and obtained recognised certificates for completion. All modules are assessed using a variety of differentiated levels of support which enables everyone to access these regardless of their needs or barriers.