School Calendar
Shakespeare In Schools
13th Nov 2019
Theatre Royal, Margate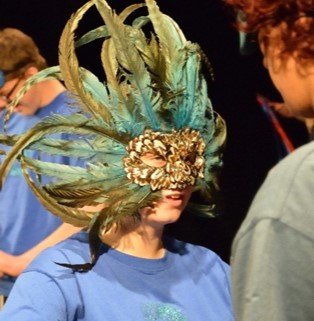 In just a short time, under the bright lights of a professional theatre, we take to the stage to tell one of Shakespeare's most captivating stories; King Lear. After weeks of rehearsals, all of our hard work will culminate in a thrilling retelling of this classic tale.
Shakespeare Schools Foundation (SSF) is a cultural education charity that uses the unique power of Shakespeare to transform lives. We are delighted to be part of their flagship project, the Shakespeare Schools Festival, for the fourth time on Wednesday 13th November 2019.
Our children and young people will be going on a thrilling journey over the next few months, from rehearsing in school, to working with SSF theatre professionals in a performance skills workshop. After months of preparation, we will be onstage performing a 30-minute abridged Shakespeare play in a professional theatre, alongside other local schools. It will be an exhilarating night of theatre that celebrates the community, the casts and the power of Shakespeare's words.
Each autumn nearly 30,000 young people from primary, secondary and special schools across the country unite as part of the world's largest youth drama festival, raising aspirations and unlocking the potential of students from all backgrounds. Join us in celebrating our community as we tread the boards alongside other local schools in the world's largest youth drama festival.
Tickets will be available from the box office at the Theatre Royal, Margate, from 9th September: 01843 292795