Autism Education Trust
We are a training hub for the Autism Education Trust or AET. We are responsible for delivering training within the whole Kent and Medway area.
The AET is a not for profit programme led by the National Autistic Society and Ambitious about Autism. This was establish and supported by the Department for Education to improve the educational access, experience and outcomes for children and young people with autism.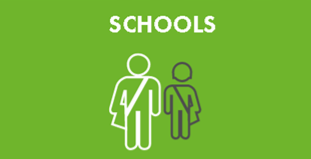 The programme consists of several modules that are designed for different educational settings. There is an early years programme, schools programme and post 16 programme. Our training hub is focused on delivering the schools materials as we feel that this is most relevant to us and our experiences.
Each programme has different modules that are suitable for different people based upon their roles within educational settings and experience. The modules include the following titles:
Making Sense of Autism
Good Autism Practice
Extending Good Autism Practice
Complex Needs and Participation
Leading Good Autism Practice
Progression Frame work
Some of these modules build upon others and are steps towards progression. There is some flexibility to how these are delivered, these can consist of whole day training sessions or up to four twilight sessions.
Making Sense of Autism is the basic programme that is designed for people new to autism and is aimed at taxi drivers, escorts and non-contact staff. This is only 90 minutes long but can also be broken down into smaller sessions.
Good Autism Practice is more advanced and it is focused towards teachers, classroom assistants. It goes into more depth and offers more practical advice for classroom practice. This is usually a whole day training session or a mixture of half days or twilight sessions.
Extending Good Autism Practice is more advanced again and looks into the theories of autism. Again this can be offered to teachers, teaching assistants and even SENCOs. It is a half day course or two 90 minutes sessions.
So far we have offered the Making Sense of Autism programme as part of our induction process but we have plans to roll this out wider and either go out to schools or other establishments to deliver the various programmes or have members of the public come to us.